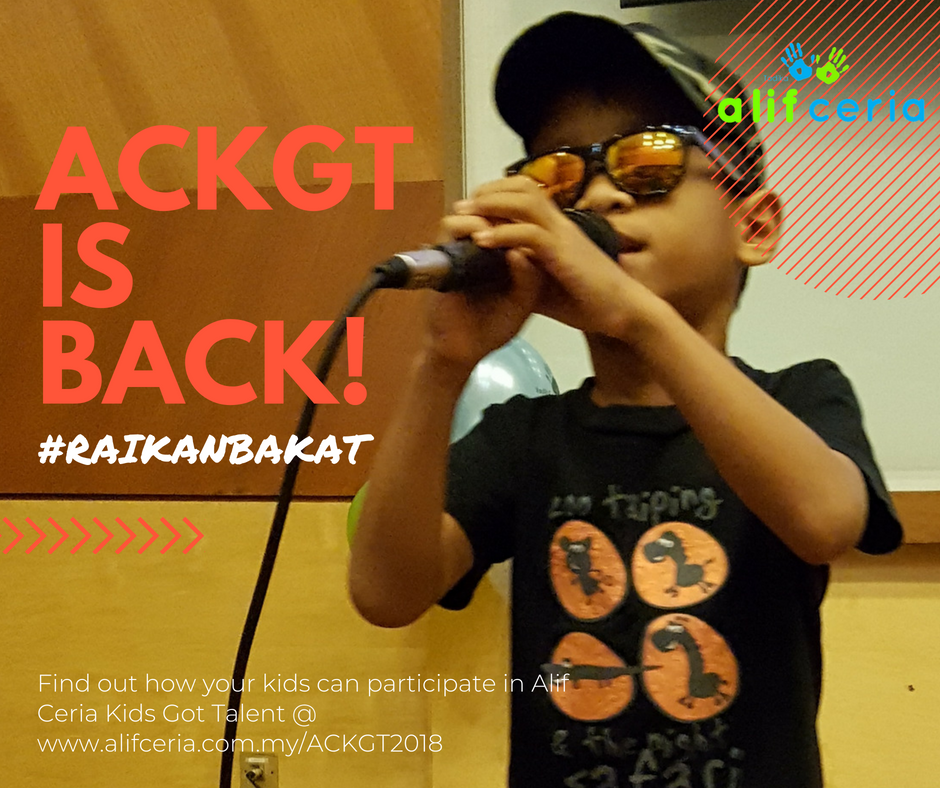 Our annual Alif Ceria Kids Got Talent 2018 is just around the corner. There will be three (3) categories to be contested this year – Creative Presentation (BM), Music & Movement and Storytelling (English).
We would like to invite all interested kids to participate in the English Storytelling with the title "The Boy Who Cried Wolf" (basic storyline will be given).
TO PARTICIPATE:
Submit your child's name to class teacher
Practice at home
The story must be presented within the time limit of 7 minutes. It can be an original story or one that has been creatively altered. Please refer to the basic story line provided at this link: The Boy Who Cried Wolf
Each participant will present his/her stories at their own centres and a finalist will be chosen to represent his/her centre at the final.
DATES & VENUE
Qualifying Rounds:
Wednesday, 1st August, Thursday, 2nd August and Friday, 3rd August 2018
At all respective Alif Ceria centres during class session.
Final:
Wednesday, 8th August 2018
To be held at Auditorium Kompleks Kejiranan Presint 16, Putrajaya.
9.00am – 12.00pm.
Thank you.